Whitekit (SkC)
Affiliations
Current:
SkyClan
Past:
None
Names
Kit:
Apprentice:
Warrior:
Somethingkit
Somethingpaw
Somethingtail
Gender
Gender:
Male/Female
Family
Father:
Mother:
Offspring:
Randomtail
Randomwhisker
Idlekit, Snoozingkit
Education
Mentor(s):
None
Apprentice(s):
None
Roleplayer
Roleplayer:
Rolelayer123
Whitekit is a very fluffy, deaf, pure white she-cat with watery, clear blue eyes.[1]
Whitekit is born to Firefoot and Watercloud of SkyClan. She is deaf, giving her Clanmates doubts that she will ever be a true warrior.
She often sits in front of the nursery, watching the camp as daily life goes on. She is intrigued by how the other cats seem to communicate with each other, and wonders why she cannot.
A StarClan warrior named Hailsky appears to her every once in a while, and she can actually hear him. This always catches her off guard, as she is used to a world of silence.
Stormfoot, a SkyClan warrior, befriends her one day. Whitekit very much enjoys play fighting with her, and Stormfoot manages to teach her the hunter's crouch.
Real Life Image
Edit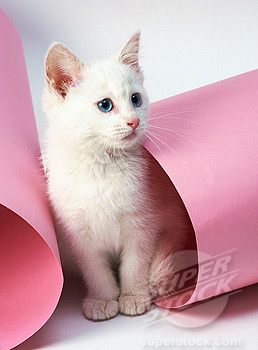 Father:
Mother:
Watercloud[3] - Living
Brother:
Sister:
References and Citations
Edit
Ad blocker interference detected!
Wikia is a free-to-use site that makes money from advertising. We have a modified experience for viewers using ad blockers

Wikia is not accessible if you've made further modifications. Remove the custom ad blocker rule(s) and the page will load as expected.