Wally is a stocky brown tabby tom with amber eyes and a torn ear.
Wally
[[File:]]
Affiliations
Current:
Rogue
Past:
none
Names
Kit:
Apprentice:
Warrior:
Somethingkit
Somethingpaw
Somethingtail
Gender
Gender:
Male/Female
Family
Father:
Mother:
Offspring:
Randomtail
Randomwhisker
Idlekit, Snoozingkit
Education
Mentor(s):
Mentorfur
Apprentice(s):
None
Roleplayer
Roleplayer:
Rolelayer123
Wally is a rogue who lives in the forest.
He met Hawkfire on a RiverClan border patrol. He immediately falls in love with her, and secretly invites her to meet him at the edge of ThunderClan territory. Unwillingly, Hawkfire comes. She gets to know him, and becomes madly in love with him. The two became mates.
Soon, Hawkfire realizes that she is expecting kits and runs to Wally to tell him. He is overjoyed. The two spend as much time as possible together.
When Hawkfire was about to give birth, he left her alone in the forest when he met another rogue she-cat named Curry. Hawkfire is outraged and distressed. She gave birth to a little tom who she named Forestkit in honor of the place where she had met Wally.
Hawkfire revealed the secret to her brother, Sunblaze. He is shocked and angry at her for not telling him. He told the RiverClan leader, Rubystar. She orders Hawkfire to give her kit to a ThunderClan queen, as punishment for becoming mates with a rogue. Unwillingly, Hawkfire does this. She makes sure Forestkit knows that she is his mother, not a ThunderClan queen. She leaves him in the territory. A patrol finds the young kit and takes him in.
Forestkit grew up in ThunderClan, taking the name of Forestheart. Wally hears about this from a rogue and is proud and overjoyed.
Real Life Image
Edit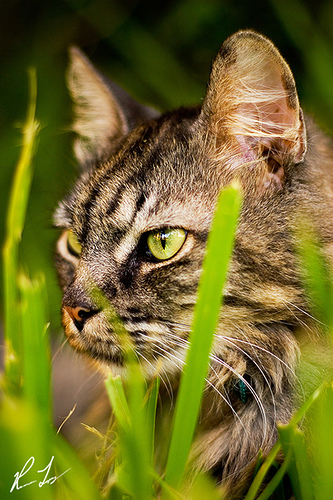 Mates:
Son:
Daughters:
Ad blocker interference detected!
Wikia is a free-to-use site that makes money from advertising. We have a modified experience for viewers using ad blockers

Wikia is not accessible if you've made further modifications. Remove the custom ad blocker rule(s) and the page will load as expected.