Twister
Affiliations
Current:
Rogue
Past:
None
Names
Kit:
Apprentice:
Warrior:
Somethingkit
Somethingpaw
Somethingtail
Gender
Gender:
Male/Female
Family
Father:
Mother:
Offspring:
Randomtail
Randomwhisker
Idlekit, Snoozingkit
Education
Mentor(s):
None
Apprentice(s):
None
Roleplayer
Roleplayer:
Rolelayer123
Twister Is a Handsome Sandy colored tom with Sky blue eyes
Personality
Edit
Twister is an extremly passionate Tom, He does not like fighting but is not afraid too if he has too. But most of the time he tries to avoid seemingless battles
He is first seen as a rogue.
He meets a pretty she-cat named Robin and he tells her his name.
He sees a Windclan kit named Leafkit while hunting and takes her home meeting the search patrol consisting of Mistshine, Cloudstar, Rabbit-Tail, Midnight and Swiftflight.
When he is attacked by Rukia he is saved by Mistshine and Rabbit-Tail and brought to camp where he is cared for by Sunblaze.
Theme Songs
Edit
New Divide by Linkin park
Link: http://www.youtube.com/watch?v=QnS09oQNexA
This was revealed by the Role-player
He was originaly supposed to be called Twist
There is more to his story then it seems
When he is angry he is unaturally aggressive and fast
Real Life Image
Edit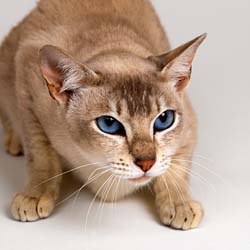 Cousin:
References and Citations
Edit
Ad blocker interference detected!
Wikia is a free-to-use site that makes money from advertising. We have a modified experience for viewers using ad blockers

Wikia is not accessible if you've made further modifications. Remove the custom ad blocker rule(s) and the page will load as expected.