Sunfall
Affiliations
Current:
ThunderClan
Past:
ShadowClan
Names
Kit:
Apprentice:
Warrior:
Somethingkit
Somethingpaw
Somethingtail
Gender
Gender:
Male/Female
Family
Father:
Mother:
Offspring:
Randomtail
Randomwhisker
Idlekit, Snoozingkit
Education
Mentor(s):
Unknown
Apprentice(s):
Hawkflight, Flarecloud
Roleplayer
Roleplayer:
Rolelayer123
Sunfall is a yellow-ginger tabby tom with green eyes.
Previously a warrior of ShadowClan.
Sunfall joined ThunderClan in order to be with his crush, Nightshine, who is a young warrior. They later become mates.
One early morning before the patrols leave, he inquires to Nightshine if she is having kits or not. She replied by saying she would go speak to Cloudpoppy later.
He later becomes the mentor of Hawkpaw.
Later, his kits become warriors, named Tawnywing and Berrystep.
Hawkpaw earns her warrior name, Hawkflight.
Sunfall is given Flarepaw to mentor.
His apprentice, Flarepaw, is made a warrior, Flarecloud.
When Tawnywing asks Sunfall for help about her love for Kestrelfang, but Iceshine is already his mate, Sunfall sides with Iceshine and Tawnywing is shocked by him.
When badgers attack the camp, Berrystep is killed and Sunfall mourns for him, along with Nightstar and Tawnywing.
Sunfall becomes ill with greencough one day and Nightstar is very worried for him. When he dies in the camp one day, Nightstar, Tawnywing, and her kits mourn for him. Tawnywing murmurs how he will keep Berrystep company in StarClan.
When Nightstar dies, Sunfall guides her to StarClan.
Real Life Image
Edit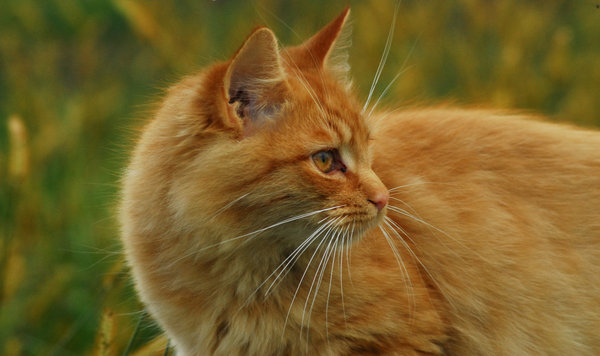 Mate:
Daughter:
Tawnywing: Living
Son:
Granddaughters:
Shelldapple:[1] Living
Rabbitspring:[2] Living

                        Blacktail---Hazelnose
                                  |
                                  -
                                  |
                    Sunfall---Nightstar           Lightfang---Grace
                            |                               |
                    ------------------             -------------------
                    |                |             |                 |
                Berrystep         Tawnywing---Kestrelfang           Rain---Unkown Tom
                                            |                            |
                                   ----------------            ---------------------
                                   |              |            |         |         |
                               Shelldapple    Rabbitspring   Icekit  Rosekit   Nettlekit
                                                   
                                                                                                                  

                            

References and Citations
Edit
Ad blocker interference detected!
Wikia is a free-to-use site that makes money from advertising. We have a modified experience for viewers using ad blockers

Wikia is not accessible if you've made further modifications. Remove the custom ad blocker rule(s) and the page will load as expected.