Sneer
Affiliations
Current:
Dark Forest
Past:
Rogue
Names
Kit:
Apprentice:
Warrior:
Somethingkit
Somethingpaw
Somethingtail
Gender
Gender:
Male/Female
Family
Father:
Mother:
Offspring:
Randomtail
Randomwhisker
Idlekit, Snoozingkit
Education
Mentor(s):
None
Apprentice(s):
None
Roleplayer
Roleplayer:
Rolelayer123
Sneer is a black tom with crooked teeth.
Sneer was born to Frostflash and Hiss. He was a respected tom, until one day Frostflash brought Dark to live with them. Hiss abused Sneer after that, and he and his best friend Scrappy try to steal his kits and then run away.
Later Sneer and Scrappy try to kill Mudkit, Gorsekit, Frostkit, and Foxkit. This fails when Rockey arrives and starts attacking him, losing his attention to the kits. Mudkit then bravely attack him, slicing open his neck. Sneer doesn't give up and swats her towards a rock, knocking her out and giving her anesthesia, making her have temporary memory loss. Sneer then crumples to the ground, hissing that he will not be destroyed just yet, and dies.
Sneer is later reincarnated, and born to Daisy and Jackson, two kittypets living in Twolegplace.
He is shown time to time swirling around Sneerkit, showing that he has a influence on his actions.
It is later revealed that his mother is named Frostflash, and his father is tom named Hiss. Hiss later reveals he once went insane by training for 2 hours, and sleeping for 2 hours. Hiss calls the term "Glaring."
Personality
Edit
Sneer is a cat who the phrase, "Brains over Brawn" applies to. Sneer is really rough, but he doesn't have enough sense to reason with his opponents.
This information was revealed by the role player.
Sneerkit was reincarnated from Sneer
Sneer is Mudkit's cousin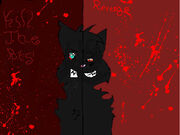 Real life image
Edit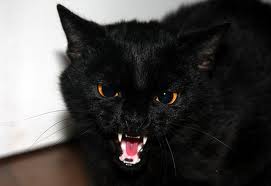 Father:
Hiss: Deceased, Member of Starry Skies.
Mother:
Frostflash: Living
Half Brother:
"My family, my bloodline will not be beaten by a kit. NEVER!"
—Sneer to Mudkit
References and Citaions
Edit
Ad blocker interference detected!
Wikia is a free-to-use site that makes money from advertising. We have a modified experience for viewers using ad blockers

Wikia is not accessible if you've made further modifications. Remove the custom ad blocker rule(s) and the page will load as expected.