Smolder
Affiliations
Current:
Rogue
Past:
None
Names
Kit:
Apprentice:
Warrior:
Somethingkit
Somethingpaw
Somethingtail
Gender
Gender:
Male/Female
Family
Father:
Mother:
Offspring:
Randomtail
Randomwhisker
Idlekit, Snoozingkit
Education
Mentor(s):
None
Apprentice(s):
None
Roleplayer
Roleplayer:
Rolelayer123
Smolder is a sleek, slender, orange-and-white she-cat with blazing amber eyes and a spikey tail. One eye is scarred and closed, and one ear crumpled up. There are several scars and missing patches of fur on the left side of her face.[1]
Smolder, along with her brother, Yuudai, are born to Cobra and Ichigo in Twolegplace.
After she grows up, Ichigo leaves Cobra for someone else. Smolder decides to have a life of her own, so leaves the den.
She falls in love with an unknown tom, and later tells him that she is expecting his kits. He leaves her because of this, so Smolder is left on her own again.
Smolder gets burned by Ricky's wrath after he sets his paws on fire, and he blinds her in one eye and maims her beautiful face, to show he didn't enjoy the scars she gave him.
Smolder becomes mates with Neji, after they show much love and affection for each other, and for he helped her raise her kits.
A severe thunderstorm strikes Twolegplace with tornadoes, and a tree crushes Smolder to the ground. She stays there until she hears Twister and Eddie pad in, looking for survivors. Robin appears uninjured and she and Eddie get Smolder out from underneath the tree. Smolder looks for Neji, and Twister sadly tells them that he had died. Smolder and Robin are distraught, crying out in grief.
Real Life Image
Edit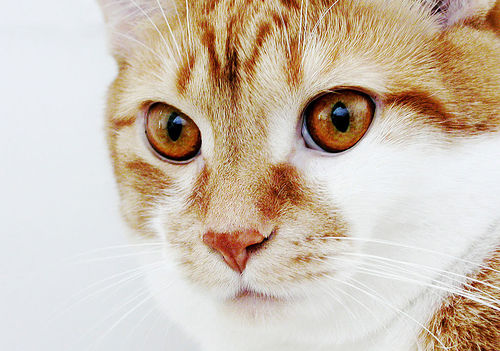 Mates:
Neji - Living
Son:
Dennis[4] - Deceased, Member of the Starry Skies
Daughters:
Mother:
Cobra - Living
Father:
Brother:
Yuudai - Deceased, Member of the Starry Skies
Family Tree
Edit


                                           ---------------------------------Cobra
                                           |                           |
                                           |                    --------------
                                        Ichigo---Temari         |            |
                                                             Yuudai       Smolder---Ricky 
                                                                                  |
                                                                            -----------------
                                                                            |       |       |
                                                                          Robin  Winter  Dennis
                                                                                 

                            

References and Citations
Edit
Ad blocker interference detected!
Wikia is a free-to-use site that makes money from advertising. We have a modified experience for viewers using ad blockers

Wikia is not accessible if you've made further modifications. Remove the custom ad blocker rule(s) and the page will load as expected.