Silverkit (WC)
Affiliations
Current:
StarClan
Past:
Kittypet, Rogue, WindClan
Names
Kit:
Apprentice:
Warrior:
Somethingkit
Somethingpaw
Somethingtail
Gender
Gender:
Male/Female
Family
Father:
Mother:
Offspring:
Randomtail
Randomwhisker
Idlekit, Snoozingkit
Education
Mentor(s):
None
Apprentice(s):
None
Roleplayer
Roleplayer:
Rolelayer123
Silverkit is a silver tabby she-cat with black stripes and blue eyes.
She later joins WindClan, and changes her name to Silverkit.
Soon, she goes out in the forest, thinking she smells a rabbit. She is attacked by a cat, and she limps back to camp, her chest cut open. The attacker is unknown.
Silverkit becomes more and more afraid of her brother, and Mudpaw and Gorsekit try to cheer her up.
She mourns deeply when Gorsekit is killed.
Silverkit goes missing after she had a dream about blood. Mudpaw is afraid and searches the forest. No trace of her is found. Finally she is found, but she has a large gash in her throat. She begs that her friend, Cedarkit is protected from a unknown cat. Silverkit then dies from blood loss. Foxpaw vows she will rip the murderer to shreds. She goes to StarClan, and is known to be happy and plays with Gorsekit a lot. She is sometimes seen giving advice mostly to Foxpaw, and rarely Mudpaw. She is later seen reacting a battle between RiverClan and WindClan. She later befriends Brownkit, a ShadowClan Tom. She suggests he gets Reincarnated, like Sneerpaw and Brownkit askes what he did to her. Out of fear, she doesnt tell and lets him see her memories. She later tells him how she died, and then she suggests being recarnatied to Mudheart, someody in her bloodline. They later watch Sneerpaw's assement. She also mentions she wanted to be a warrior, maybe even a Queen. She then tells Brownkit the cat she once loved will be in his bloodline.
It is revealed that her brother killed her.
These Trivia facts were revealed by Sagestorm, the role player of this character.
Silverkit's favorite food is fish.
She can travel to Starry Skies.
Theme Song
Edit
My Immortal, By Evanescene.
Real Life Image
Edit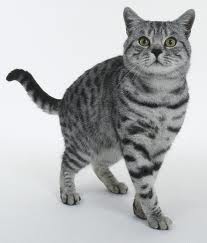 Father:
Jackson: Deceased, Member of the Starry Skies
Mother:
Daisy: Living
Brother:
Uncle:
Cousins:
Second Cousins:
Family Tree
Edit

                   Unknown Tom---Unknown She-Cat             Unknown Tom---Unknown She-Cat
                               |                                         |
       --------------- --------------------          -----------------------------------------------
       |   |         | |                  |          |                                             |
     Flame | Peace---Jack              Jasmine---Scarheart                                       Daisy---Jackson
           |       |                           |                                                       |
       ---------   --------              --------------------------------                         ------------
       |       |          |              |         |                    |                         |          |
   Evilpaw  Shadowpaw  Hippieheart   Frostwind  Foxfire---Cedarpelt  Mudheart---Cypressfrost  Sneertooth  Silverkit
                                                        |
                                        ---------------------------
                                        |       |        |        |
                                    Finchkit  Mudkit  Moonkit  Foxkit                                                   
                                                                                                                  

                            

"Sneerpaw snatched everything from me. My path of a warrior, maybe even having kits."
—Silverkit to Brownkit
References and Citations
Edit
Ad blocker interference detected!
Wikia is a free-to-use site that makes money from advertising. We have a modified experience for viewers using ad blockers

Wikia is not accessible if you've made further modifications. Remove the custom ad blocker rule(s) and the page will load as expected.