Robin (Ro)
Affiliations
Current:
Rogue
Past:
None
Names
Kit:
Apprentice:
Warrior:
Somethingkit
Somethingpaw
Somethingtail
Gender
Gender:
Male/Female
Family
Father:
Mother:
Offspring:
Randomtail
Randomwhisker
Idlekit, Snoozingkit
Education
Mentor(s):
None
Apprentice(s):
None
Roleplayer
Roleplayer:
Rolelayer123
Robin is a young, pretty, mottled autumn colored she-cat with smoky blue eyes and a snow-white chest and paws.[1]
Robin appears one night playing in the snow. A rogue named Zack is nearby, and goes over to talk to her. She introduces herself as Robin, but says that her mother told her not to talk to strangers. He reassures her that he would never hurt her, and she reveals her mother to be Smolder.
When her mother appears, she has her brother and sister with her. Robin greets them playfully, and Smolder and Zack greet, happy to be reunited again. Zack asks who the father of Smolder's kits were, and Smolder replies that their father had left her when she was pregnant with them.
Robin is shown to be the most friendly and loving of her littermates.
One day, she sneaks out of the den at night with her sister, Winter, and they go explore Twolegplace. Winter runs off while Robin is sniffing around at Twoleg nests, and she becomes worried. She searches for Winter until dawn but can't find her, so she settles herself in an alley. Neji finds her and she explains what happen, and at that moment, Winter leaps off the rooftop onto Neji and pins him down playfully. She tells them that she was hunting in the forest because she got bored of Twolegplace.
Real Life Image
Edit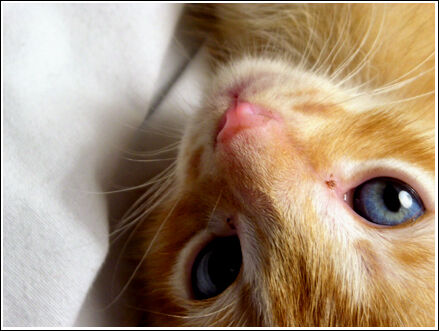 Father:
Mother:
Brother:
Dennis[4] - Deceased, Member of the Starry Skies
Sister:
Grandfather:
Grandmother:
Cobra - Living
Uncle:
Family Tree
Edit


                                           ---------------------------------Cobra
                                           |                           |
                                           |                    --------------
                                        Ichigo---Temari         |            |
                                                             Yuudai       Smolder---Ricky 
                                                                                  |
                                                                            -----------------
                                                                            |       |       |
                                                                          Robin  Winter  Dennis
                                                                                 

                            

References and Citations
Edit
Ad blocker interference detected!
Wikia is a free-to-use site that makes money from advertising. We have a modified experience for viewers using ad blockers

Wikia is not accessible if you've made further modifications. Remove the custom ad blocker rule(s) and the page will load as expected.