Pebblestream
Affiliations
Current:
RiverClan
Past:
None
Names
Kit:
Apprentice:
Warrior:
Somethingkit
Somethingpaw
Somethingtail
Gender
Gender:
Male/Female
Family
Father:
Mother:
Offspring:
Randomtail
Randomwhisker
Idlekit, Snoozingkit
Education
Mentor(s):
Unknown
Apprentice(s):
Featherstep (temporarily), Shadefall
Roleplayer
Roleplayer:
Rolelayer123
Pebblestream is a sleek, mottled gray tom, with amber eyes.
Pebblestream is a warrior of RiverClan. When Cloverheart moves into the nursery, he takes over Featherpaw's training. He was seen mooning over Autumnfrost, but shakes it off. He takes Spiderpaw hunting when Whitethroat can't, causing Spiderpaw to look up to him. He later confesses his love for Autumnfrost, and they become mates, though he didn't do it without embarrassing himself by falling into the river.
His kits are later apprenticed.
Shadepaw is later given her warrior name, Shadefall.
Real Life Image
Edit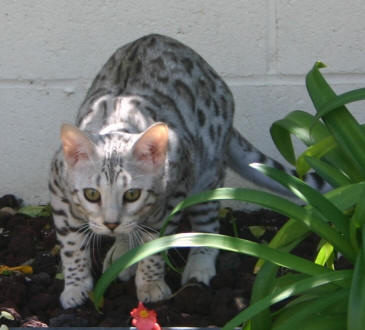 Mate
Autumnfrost - Living
Son:
Pebblepaw - Living
Daughters:
Robinfeather - Living
Fawnpaw - Living
Ad blocker interference detected!
Wikia is a free-to-use site that makes money from advertising. We have a modified experience for viewers using ad blockers

Wikia is not accessible if you've made further modifications. Remove the custom ad blocker rule(s) and the page will load as expected.