Mothshadow
Affiliations
Current:
ShadowClan
Past:
None
Names
Kit:
Apprentice:
Warrior:
Somethingkit
Somethingpaw
Somethingtail
Gender
Gender:
Male/Female
Family
Father:
Mother:
Offspring:
Randomtail
Randomwhisker
Idlekit, Snoozingkit
Education
Mentor(s):
Quailfeather
Apprentice(s):
None yet
Roleplayer
Roleplayer:
Rolelayer123
Mothshadow is a creamy, longhaired, ginger she-cat, with green eyes.
Mothkit is born to Yellowpool and Gingerfur of ShadowClan, along with Tatterkit, Flowerkit, Falconkit and Cedarkit. Amelia, her mother's friend, is present. Mothkit and her sister, Flowerkit are shown to be very jealous of Tatterpaw, when he is made an apprentice, before her, and her other siblings. Her father, Gingerfur, comforts her.
Mothpaw is later made an apprentice, along with Flowerpaw, Falconpaw and Cedarpaw. Her mentor is Quailfeather.
Mothpaw and Flowerpaw get upset when Tatterfall is made a warrior before them. Mothpaw says that Tatterfall should not even have even been made a warrior yet. She goes off with her sister, in a bad mood.
Tatterfall is made deputy. Mothpaw and Flowerpaw are upset, but they congratulate their brother, along with their parents, Yellowpool and Gingerfur.
Hollypaw irritates her often, saying that Tatterfall shouldn't haven't been made deputy. She tries to force Mothpaw into putting damp moss on Tatterfall's nest, but Mothpaw refuses, going off with Flowerpaw.
Mothpaw likes to talk to Darkstrike. She is secretly in love with him, but tries not to let it show.
She becomes a warrior and is named Mothshadow. She asks Darkstrike what he thinks of her name. Darkstrike tells her he likes it.
She starts a snow fight, and hides under the snow.
Her brother, Falconpaw is made a warrior, Falconfrost.
Personality
Edit
Fun-loving, but cares about her Clan.
Real Life Image
Edit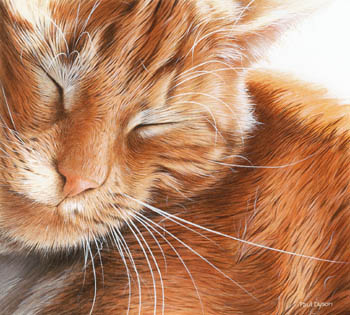 Father:
Mother:
Brothers:
Sisters:
Family Tree
Edit


                                        Gingerfur---Yellowpool
                                                  |
                         ----------------------------------------------------------
                          |         |         |           |            |           |
                     Cedarmoss  Brownkit  Falconfrost  Flowercloud  Mothshadow  Tatterfall
                                                                                 

                            

References and Ciations
Edit