Lion
Affiliations
Current:
Loner
Past:
Not known
Names
Kit:
Apprentice:
Warrior:
Somethingkit
Somethingpaw
Somethingtail
Gender
Gender:
Male/Female
Family
Father:
Mother:
Offspring:
Randomtail
Randomwhisker
Idlekit, Snoozingkit
Education
Mentor(s):
Deadclaw
Apprentice(s):
None
Roleplayer
Roleplayer:
Rolelayer123
Lion is a golden brown tabby with a white underbelly, white tail tip, white paws, and muzzle. He has deep, amber eyes.
Lion wanders up to a cave, seeking shelter, when he runs into Deadclaw, inside that cave, and his family. They call themselves CaveClan, but they are really just a bunch of loners. Deadclaw takes him under his wing, making him his 'apprentice', so to speak. He meets Deadclaw's mate, Grayfoot, and "the medicine cat" Wildpool, and Smokepaw. He gets a dream with Brackenfur in it. Brackenfur tells him to stay with CaveClan, because he will be their savior. Grayfoot has Deadclaw's kits. He stays with CaveClan, and learns how to hunt, fish, and stay alive in the forest.
He soon leaves with Smoke because Deadclaw goes insane, and later dies.
Smoke tells him she is expecting his kits, and he is overjoyed. The two make a den on RiverClan territory.
Mate:
Smoke - Living
Daughter:
Sunset - Living
Real Life Image
Edit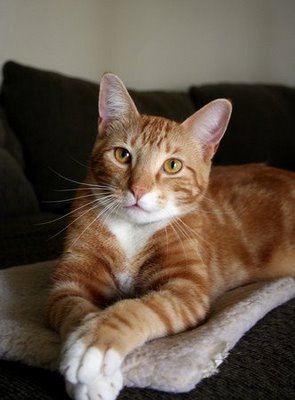 Ad blocker interference detected!
Wikia is a free-to-use site that makes money from advertising. We have a modified experience for viewers using ad blockers

Wikia is not accessible if you've made further modifications. Remove the custom ad blocker rule(s) and the page will load as expected.