Lilackit is a white she-cat with very light, yellowish-ginger tabby on her back and head with light brown eyes and extremely pink ears.
Lilackit
Affiliations
Current:
RiverClan
Past:
none
Names
Kit:
Apprentice:
Warrior:
Somethingkit
Somethingpaw
Somethingtail
Gender
Gender:
Male/Female
Family
Father:
Mother:
Offspring:
Randomtail
Randomwhisker
Idlekit, Snoozingkit
Education
Mentor(s):
none
Apprentice(s):
none
Roleplayer
Roleplayer:
Rolelayer123
Is Cherryvine and Chocolatepelts' daughter. Is 4 moons' old.
Is now 6 moons old and left Cherryvine thinking that her mother was crazy, read how she left her here.
Real life pic
Edit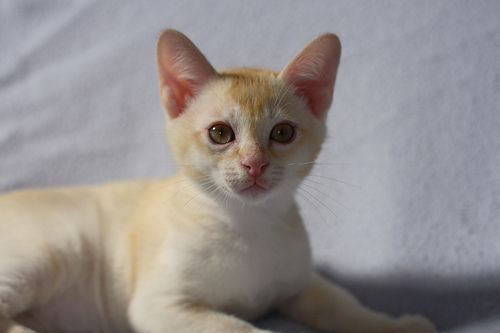 Ad blocker interference detected!
Wikia is a free-to-use site that makes money from advertising. We have a modified experience for viewers using ad blockers

Wikia is not accessible if you've made further modifications. Remove the custom ad blocker rule(s) and the page will load as expected.