Kohane
Affiliations
Current:
Rogue
Past:
None
Names
Kit:
Apprentice:
Warrior:
Somethingkit
Somethingpaw
Somethingtail
Gender
Gender:
Male/Female
Family
Father:
Mother:
Offspring:
Randomtail
Randomwhisker
Idlekit, Snoozingkit
Education
Mentor(s):
None
Apprentice(s):
None
Roleplayer
Roleplayer:
Rolelayer123
Kohane is a pretty, young, long-haired gray she-cat with golden eyes. On her neck is a necklace with a beautiful blue jay feather at the end. Her name means 'little feather.'[1]
Personality
Edit
Warm-hearted, sweet, gentle, patient. She is also a very smart cat, knowing everything about herbs and healing.
Kohane is a young rogue who has an inexplicable knowledge of herbs. She is a sorcerer.
She lives in her den under the Twoleg greenhouse, for her herbs grow inside the building and in the garden. She picks them and keeps them safe in her den to invent remedies for new and old sicknesses.
Kohane's den is beautifully lined with shells from the lakeshore, feathers from birds, teeth from cats and dogs, and shiny pebbles. It has many crevices for her herb remedies and other mixtures. Ferns and bracken grow outside to protect it from sight of any passing by cats, dogs, or Twolegs.
Real Life Image
Edit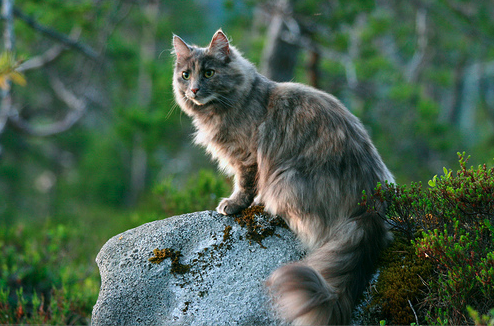 References and Citations
Edit
Ad blocker interference detected!
Wikia is a free-to-use site that makes money from advertising. We have a modified experience for viewers using ad blockers

Wikia is not accessible if you've made further modifications. Remove the custom ad blocker rule(s) and the page will load as expected.