Hey, this is Hawkey. Spotty is also a host here. These contests include charart, warrior names and descriptions, Halloween candy, and the Easter Egg Hunt.
These contests include these holidays:
Christmas
New Years
Easter
Halloween
Thanksgiving
Fourth of July
Alright, our first one is Thanksgiving this year, folks! It's a charart contest! Use COTC blanks only.
Instructions: Make your charart for Thanksgiving. (Pilgrims, Indians, Turkeys, etc.) Be creative!
The due date is November 29th. Have fun!
"Give Thanks for Charart!" Contest
Edit
Entries: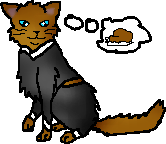 - Turkeypaw (Turkeystuffing) He is a fun loving pilgram boy who adores turkey! Don't let him know you have turkey or he might rob your house! Vampirewave ☺♫Happy Halloween! ♫ 02:46, November 17, 2010 (UTC)
An indian kitty. She's still a work in progress, though.-Rawr. I win. 18:02, November 24, 2010 (UTC)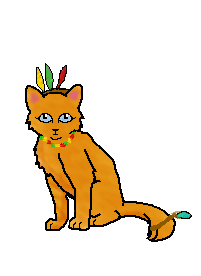 Winner Overall
Edit
Runner-up
Edit
Most creative
Edit
Best name
Edit
Ad blocker interference detected!
Wikia is a free-to-use site that makes money from advertising. We have a modified experience for viewers using ad blockers

Wikia is not accessible if you've made further modifications. Remove the custom ad blocker rule(s) and the page will load as expected.