Gorsekit (WC)
Affiliations
Current:
WindClan
Past:
None
Names
Kit:
Apprentice:
Warrior:
Somethingkit
Somethingpaw
Somethingtail
Gender
Gender:
Male/Female
Family
Father:
Mother:
Offspring:
Randomtail
Randomwhisker
Idlekit, Snoozingkit
Education
Mentor(s):
None
Apprentice(s):
None
Roleplayer
Roleplayer:
Rolelayer123
Gorsekit is a long haired white she-cat with blue eyes.[1]
Gorsekit is born to Swallowflight of WindClan.
She and her friends; Foxkit, Frostkit and Mudkit go out of the nursery for the first time and she is dazzled how big the camp is. They get in trouble a lot when there exploring the camp although she doesn't really care about getting in trouble. She and her friends decide to explore out of the camp. When they're in the WindClan Territory they meet two rogues; Sneer and Scrappy. Sneer tries to kill her, but luckly another Rogue; Rockey saved her and Foxkit and Mudkit helped attack him to and he is killed but he threw Mudkit at a rock and she gets Anesthesia she then ran back to camp to get help she didn't know that Scrappy took her to BloodClan.
Later she thanks StarClan that Mudkit is back. She is then sadden because Swallowflight doesn't like Mudkit and her sisters and won't allow her to play with them. She doesn't listen to her mother and still play games with them which leads her to trouble.
The next day she is happy for Mudkit, Foxkit and Frostkit because they are apprenticed and are made Mudpaw, Foxpaw and Frostpaw.
It is later noted that her father is Tigerleap; from ThunderClan. Her best friend is Silverkit, sister of Sneerkit, who the four kits suspect is a reborn version of Sneer. One day she is scared onto the Thunderpath, and she is killed. She later guides Silverkit to Starclan when she is mysteriously murdered. She and her like to play games.
Real Life Image
Edit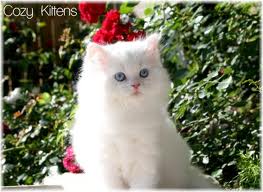 Father:
Mother:
Swallowflight[3] - Living
References and Citations
Edit
Ad blocker interference detected!
Wikia is a free-to-use site that makes money from advertising. We have a modified experience for viewers using ad blockers

Wikia is not accessible if you've made further modifications. Remove the custom ad blocker rule(s) and the page will load as expected.