Frostflash
Affiliations
Current:
Rogue
Past:
None
Names
Kit:
Apprentice:
Warrior:
Somethingkit
Somethingpaw
Somethingtail
Gender
Gender:
Male/Female
Family
Father:
Mother:
Offspring:
Randomtail
Randomwhisker
Idlekit, Snoozingkit
Education
Mentor(s):
None
Apprentice(s):
None
Roleplayer
Roleplayer:
Rolelayer123
Frostflash is a swift, beautiful white she-cat.
Frostflash is a rougue, and her family is unknown.
She is usually seen with a kittypet named Jack.
She is oddly twice the size a cat should be.
Mudpaw goes into Windclan territory with Sandkit, and they meet her, and Mudpaw believes is Sneer's mother. She says that if she battles her and wins, she will tell her, but if she loses, she will never know.
She loses, and flees.
She is later seen sweeping around Sneerpaw and Darkdawn.
Real life
Edit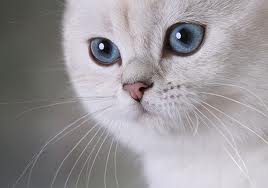 Family Tree
Edit
Unknown Tom-------------------Unknown She-Cat
      |                          |  
   Frostflash---Hiss            Darkpaw 
              |
             Sneer

Mate:
Hiss (formerly): Deceased, Member of Starry Skies.
Brother:

     Darkpaw :Living
Son:
References and Citations
Edit






Ad blocker interference detected!
Wikia is a free-to-use site that makes money from advertising. We have a modified experience for viewers using ad blockers

Wikia is not accessible if you've made further modifications. Remove the custom ad blocker rule(s) and the page will load as expected.