Foxpaw (SkC)
Affiliations
Current:
SkyClan
Past:
None
Names
Kit:
Apprentice:
Warrior:
Somethingkit
Somethingpaw
Somethingtail
Gender
Gender:
Male/Female
Family
Father:
Mother:
Offspring:
Randomtail
Randomwhisker
Idlekit, Snoozingkit
Education
Mentor(s):
Poppysky
Apprentice(s):
None Yet
Roleplayer
Roleplayer:
Rolelayer123
Foxpaw is a slick-furred red-brown tabby she-cat with a bushy tail and bright green eyes.
Foxkit is a kit of SkyClan. She is born to Redwing, along with her brother Leapkit, and her sister Deerkit.
She is shown to be the most adventurous, spirited, and feisty of her littermates, constantly getting them into trouble.
She and her littermates are later apprenticed, and she receives Poppysky as her mentor. She is very excited, and happy.
Foxpaw is a very enthusiastic apprentice, and still has fun play fighting with Leappaw.
One evening while on a hunting patrol with her mother, Larkflight, Lightningfang, and Runningpaw, Redwing stops and says she scents a fox. Foxpaw grows a bit uneasy at her mother's urgent tone, and stays on her guard. After Runningpaw discovers fox tracks, a fox erupts from the bushes and charges straight for Redwing. With one lunge the fox grabs her in its mouth and shakes her around. Foxpaw charges the fox, anger in her eyes. But no matter how hard the patrol battles the fox, they don't stop it from snapping Redwing's neck. Crying tears of fury, Foxpaw and the patrol battle the fox until it dies.
When Larkflight examines Redwing, and announces sorrowfully that she is dead, Foxpaw freezes, and runs off. She doesn't return to the camp with the patrol.
Real Life Image
Edit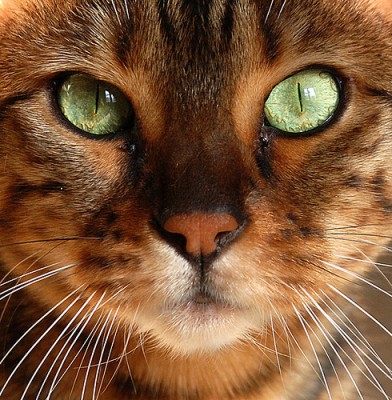 Father:
Littlestorm:[1] Living
Mother:
Sister:
Brother:
References and Citations
Edit
Ad blocker interference detected!
Wikia is a free-to-use site that makes money from advertising. We have a modified experience for viewers using ad blockers

Wikia is not accessible if you've made further modifications. Remove the custom ad blocker rule(s) and the page will load as expected.