Everpaw is a silver she-cat with a lighter colored chest/muzzle and a black tipped fluffy tail with lime green eyes.
Everpaw
Affiliations
Current:
WindClan
Past:
None
Names
Kit:
Apprentice:
Warrior:
Somethingkit
Somethingpaw
Somethingtail
Gender
Gender:
Male/Female
Family
Father:
Mother:
Offspring:
Randomtail
Randomwhisker
Idlekit, Snoozingkit
Education
Mentor(s):
Blueclaw
Apprentice(s):
None Yet
Roleplayer
Roleplayer:
Rolelayer123
Is a WindClan apprentice.
During a fight, Hawkfire gets hurt. Everpaw offers to help the warrior back to camp, which she does. When Hawkfire thanks her for it, she is very proud of herself for helping her.
She shares a rabbit with Lightningpaw, whom she has feelings for, then they go to the apprentices den and she sees a StarClan warrior, Frost. She never knew that Frost had strong strong feelings for Lightningpaw. Frost warns Everpaw off, and tells her to stay away from him, but she ignores her and replies no.
She is quite distressed and grief stricken when she finds Lightningpaw, dead.
She later develops a crush on Midnight, but he doesn't really return her feelings.
She seems to have a large rivalry with Forestpaw, but the reasons for his are unknown.
She goes battle training with Echostream, Swiftflight, Midnight, Moonpaw, and Forestpaw. Forestpaw and Moonpaw are play fighting, and, for some reason, she viciously attacks Moonpaw. Moonpaw begins to bleed, and she runs away.
Real image
Edit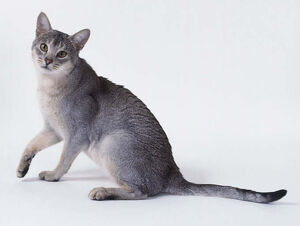 Ad blocker interference detected!
Wikia is a free-to-use site that makes money from advertising. We have a modified experience for viewers using ad blockers

Wikia is not accessible if you've made further modifications. Remove the custom ad blocker rule(s) and the page will load as expected.