Emerald That Glistens In Sunlight
Affiliations
Current:
Tribe of Rushing Water
Past:
None
Names
Kit:
Apprentice:
Warrior:
Somethingkit
Somethingpaw
Somethingtail
Gender
Gender:
Male/Female
Family
Father:
Mother:
Offspring:
Randomtail
Randomwhisker
Idlekit, Snoozingkit
Education
Mentor(s):
Unknown
Apprentice(s):
None
Roleplayer
Roleplayer:
Rolelayer123
Emerald That Glistens In Sunlight (Emerald) is a beautiful, thick furred dark brown she-cat with vivid emerald eyes.[1]
Emerald is a Prey Hunter, and the loving mother of Glow and Frost. She often goes hunting with her two daughters, as they still enjoy spending time together.
She has a rather distant relationship with her mate, Rumble, although she loves him dearly, and she knows that he loves her.
Real Life Image
Edit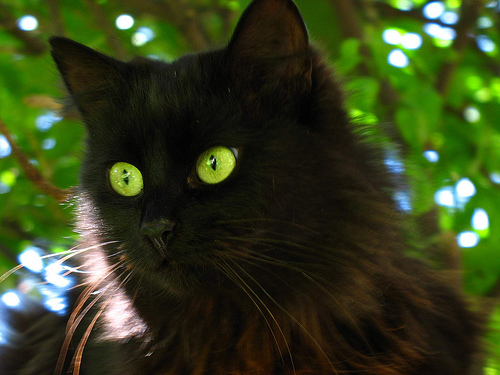 Mate:
Rumble of Distant Thunder:[2] Living
Daughters:
Glow of Hazel Eyes:[3] Living
References and Citations
Edit
Ad blocker interference detected!
Wikia is a free-to-use site that makes money from advertising. We have a modified experience for viewers using ad blockers

Wikia is not accessible if you've made further modifications. Remove the custom ad blocker rule(s) and the page will load as expected.