Cricketwing
Affiliations
Current:
RiverClan
Past:
None
Names
Kit:
Apprentice:
Warrior:
Somethingkit
Somethingpaw
Somethingtail
Gender
Gender:
Male/Female
Family
Father:
Mother:
Offspring:
Randomtail
Randomwhisker
Idlekit, Snoozingkit
Education
Mentor(s):
Blackstorm
Apprentice(s):
None yet
Roleplayer
Roleplayer:
Rolelayer123
Cricketwing is a limber light silver tabby tom with light green eyes.
Cricketkit is born to Goldenfern of RiverClan, and Swiftflight of WindClan. He has three sisters, Honeykit, Almondkit, and Brindlekit.
He and his siblings are later apprenticed. He receives Blackstorm as a mentor.
When Goldenfern takes Cricketpaw and his siblings to meet Swiftflight, their father, Cricketpaw is angry at both of his parents for breaking the warrior code. He storms off back to the camp and is seen being unhappy with Goldenfern.
Cricketpaw is seen to be moody and untrustful of others for the next few moons.
Cricketpaw is later made a warrior, now named Cricketwing.
After his warrior ceremony Goldenfern congratulates him but notices that he seems down about something and decides to talk to him about it. Cricketwing confesses that his life doesn't feel complete, like something is missing and he knows that it is a real father that he needs. Goldenfern picks up on this and tells him that it must be difficult with Swiftflight not being in RiverClan. Cricketwing is angered by this and says that Swiftflight is not his father, making Goldenfern wince. She tells Cricketwing that she loves Swiftflight and nothing will make her stop and that she was planning on taking them to see him. Cricketwing feels like he has let down Goldenfern and she promises that she'll take him and his siblings to see Swiftflight the next night.
Later, Tigerkit comes up to him and comments that he would be a perfect medicine cat. Cricketwing is surprised by this and replies by saying he would never want to miss out on fighting and hunting.
Character Pixels
Edit
Please do not edit this gallery
Real Life
Edit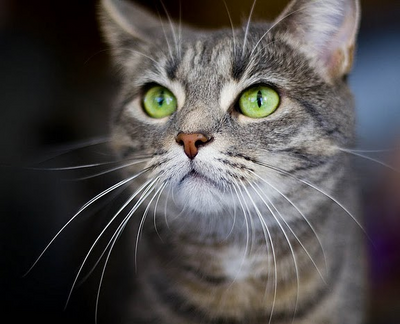 Father:
Swiftflight:[1] Living
Mother:
Goldenfern:[2] Living
Sisters:
Almondeyes:[3] Living
Brindlewing:[4] Living
Honeyfrost:[5] Living
Grandfather:
Goldenfern: "Well...do you have all the love a family can give you?"

Cricketwing: "Yes, I do."



IRC, February 12th, 2011
References and Citations
Edit
Ad blocker interference detected!
Wikia is a free-to-use site that makes money from advertising. We have a modified experience for viewers using ad blockers

Wikia is not accessible if you've made further modifications. Remove the custom ad blocker rule(s) and the page will load as expected.