Chinya
Affiliations
Current:
Loner
Past:
None
Names
Kit:
Apprentice:
Warrior:
Somethingkit
Somethingpaw
Somethingtail
Gender
Gender:
Male/Female
Family
Father:
Mother:
Offspring:
Randomtail
Randomwhisker
Idlekit, Snoozingkit
Education
Mentor(s):
None
Apprentice(s):
None
Roleplayer
Roleplayer:
Rolelayer123
Chinya is a radiant, slender, fiery ginger she-cat with beautiful amber eyes.[1]
Chinya gave birth to Blaise in Delhi, India. They lived in a marvelous palace, always well cared for. Their master was a kind maharaja, and they lived a happy life for a few moons. However, the maharaja soon disappeared. Neither Chinya, nor Blaise ever knew what had happened, but the maharaja's successor soon took his place. He was a cruel man, but didn't pay the cats any attention. The servants continued to care for them, but they lived in fear of the maharaja throwing them out.
Soon, Chinya grew very sick, worrying Blaise. This reached the maharaja's attention, and, disgusted, he threw the cats out onto the streets. Blaise tried to care for his mother, and, at the same time, tried to get used to his new lifestyle. But, with the help of a few kind humans, Chinya soon grew better. They both began to enjoy their free life on the streets, up to the extent that they preferred it over palace life. They usually avoided the cows, bulls, camels, elephants, and buffalo out on the streets; but the beasts didn't bother them anyway. However, the cows and bulls were not restrained by humans, and were free to walk the streets by themselves.
One day, while out with her son, something startled the bulls, and they began a stampede. In a frantic rush to get out of their way, they tripped up a few startled humans and were held up. When the stampede was upon them, they were separated from eachother. Blaise was able to survive, pulling himself onto a stack of barrels, then onto a window ledge of a building. He watched as the bulls rushed by, when, finally, they all disappeared. He began searching for his mother, calling for her and trying to pick out her scent among the heavy scent of the bulls. However, when he finally found her trampled body in the dust, he realized she was dead. Grief stricken, he pulled his mother's body out of the busy street.
She continues to watch over Blaise, sometimes even appearing to him in dreams.
Soon after her death, Blaise found himself traveling with humans to England. A few years after he arrives, he becomes homesick and begins traveling back to India. He starts his journey with a loner named Ember, and Chinya watches over them.
Chinya means, "radiance" in Hindi
Real Life Image
Edit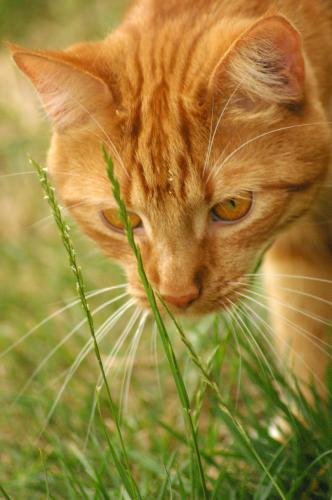 Son:
Family Tree
Edit

                             Unknown Tom---Chinya
                                         |
                                        ---
                                         |
                                       Blaise                                                   
                                                                                                                  

                            

References and Citations
Edit
Ad blocker interference detected!
Wikia is a free-to-use site that makes money from advertising. We have a modified experience for viewers using ad blockers

Wikia is not accessible if you've made further modifications. Remove the custom ad blocker rule(s) and the page will load as expected.