Brightwing
Affiliations
Current:
Dark Forest
Past:
None
Names
Kit:
Apprentice:
Warrior:
Somethingkit
Somethingpaw
Somethingtail
Gender
Gender:
Male/Female
Family
Father:
Mother:
Offspring:
Randomtail
Randomwhisker
Idlekit, Snoozingkit
Education
Mentor(s):
Unknown
Apprentice(s):
None
Roleplayer
Roleplayer:
Rolelayer123
Brightwing is a small, lightly-built mottled silver she-cat with pale green eyes and long, curved front claws.
Brightkit is born to Blazingstar and Songmist in the Dark Forest. She is shown to be curious, easily-distracted, and sweet. She likes to speak her mind and is not afraid to back up other cats. Her brother is Gingerkit.
Brightkit meets Foxheart for the first time and instantly likes him. She tells him everything about her father. Brightkit throws a fit when Gingerkit asks if they are going to go to Earth like Sunwing and Stormheart. Her mother tells her she's going to stay in the Dark Forest with her, though and she instantly is happy again.
She later joins Foxheart in a battle against Streampelt and Lightstar. Foxheart, Blazinstar, and Songmist urge her not to fight and tried to protect her, but she was injured severly be Streampelt when he throws her against the tree, but she lives.
Brightkit is now seen as a warrior, Brightwing. She is shown to now be much like her father, Blazingstar; ambitious, cruel, and fierce. Every cat fears her. She fights against StarClan along with the rest of the Dark Forest cats.
I don't want to go to earth! Earth is stupid! --Brightkit to Songmist in the Dark Forest.
Real life pic
Edit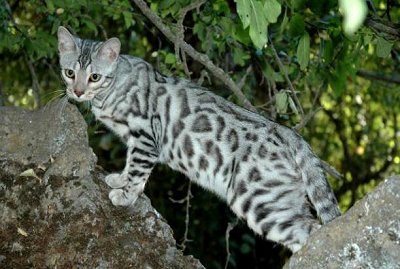 Father:
Blazingstar - Deceased, Verified Dark Forest member
Mother:
Songmist - Deceased, Verified StarClan member
Brother:
Gingerkit - Deceased, Verified StarClan member
Half-Siblings:
Grandfather:
Streampelt - Deceased, Verified StarClan member
Grandmother:
Echowave - Living
Uncles:
Frostwing - Living
Aunts:
Cousins:


                                               Hawkclaw---Skyheart
                                                        |
                                      ---------------------------------
                                      |                               |                    
                                 Eagleclaw  Oakpelt   Streampelt---Echowave---Oakflame  
                                                                 |                   
                               --------------------------------------
                               |                       |            |
               Riverfall---Lightfire  Alpinefrost---Mintblaze   Frostwing---Flameshine
                         |                                                |
                ------------------                                       ---
                |                |                                        |
 Burnpelt---Copperfall        Icepaw                                   Flarepaw
                  |
     --------------
     |             |              |
Foxkit  Dawnkit  Dovekit
                   

                              
                                                                                 

                            

Ad blocker interference detected!
Wikia is a free-to-use site that makes money from advertising. We have a modified experience for viewers using ad blockers

Wikia is not accessible if you've made further modifications. Remove the custom ad blocker rule(s) and the page will load as expected.